Adding a Business to Google Maps: Attract and Conquer the Digital Realm
This post unveils the power of Google Maps for business growth. Dominate the digital landscape and attract customers!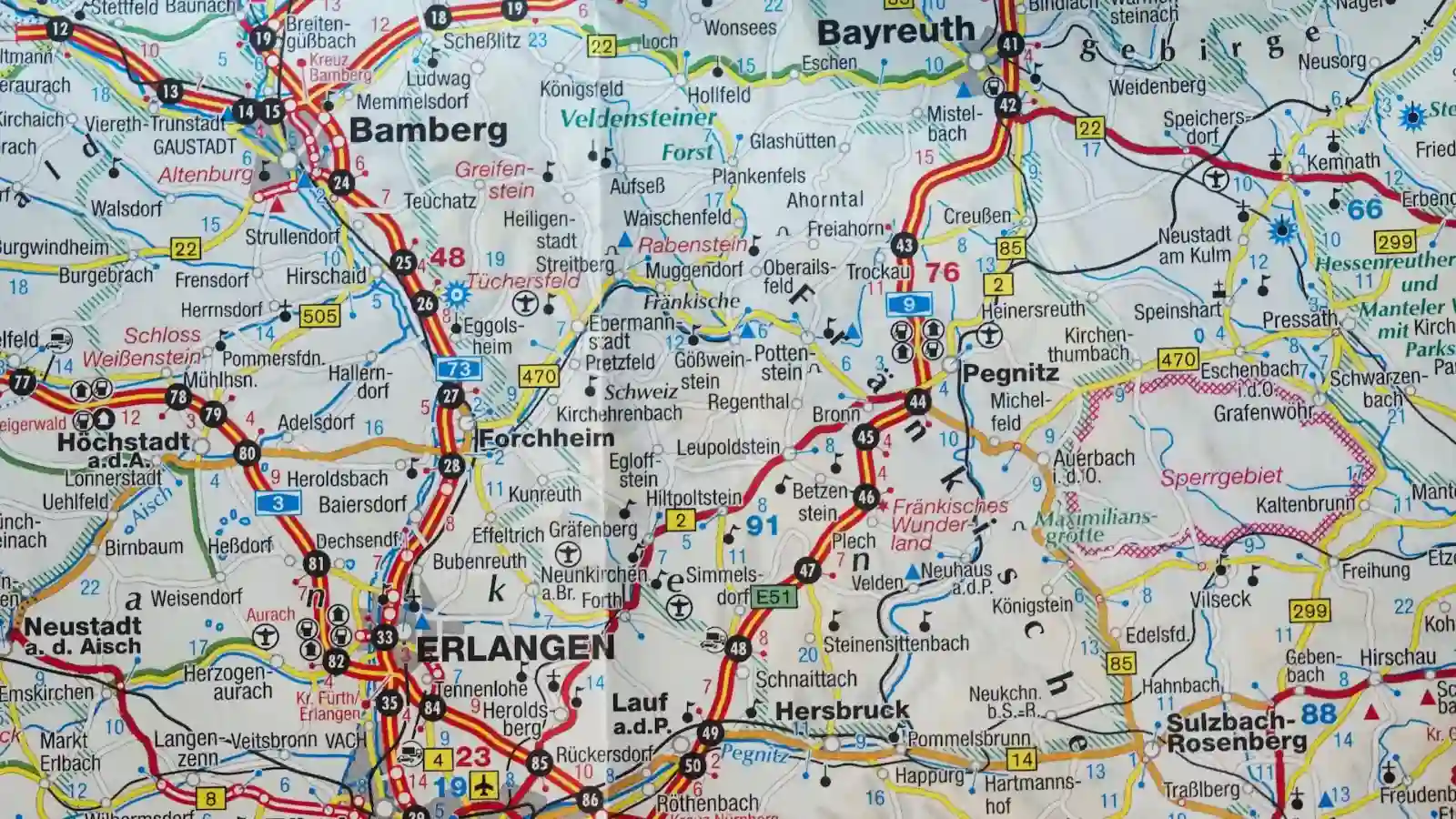 In today's digital era, having a strong online presence from adding a business to Google Maps is crucial for businesses to thrive and attract customers. One effective way to enhance your visibility and reach a wider audience is by adding a business to Google Maps. This powerful tool not only helps potential customers find your physical location but also boosts your online visibility. In this article, we will explore the process of adding a business to Google Maps and share valuable insights on how it can benefit your enterprise.
Why Add a Business to Google Maps?
Before we delve into the steps of adding a business to Google Maps, let's discuss why it's a strategic move for any modern business. Google Maps is one of the most widely used mapping and navigation platforms, with millions of users relying on it daily to discover local businesses. By listing your business on Google Maps, you tap into this vast user base, increasing your chances of being found by potential customers in your area.
Step-by-Step Guide: Adding a Business to Google Maps
Now, let's explore the process of adding a business to Google Maps. Follow these simple steps to maximize your online presence and attract customers:
Step 1: Create a Google My Business Account
To get started, visit the Google My Business website and sign in with your Google account. If you don't have one, you can create it for free. Once you're logged in, click on the "Manage now" button to begin adding your business.
Step 2: Enter Your Business Details
You will be prompted to provide essential information about your business. This includes your business name, address, phone number, website URL, and category. Make sure to provide accurate and up-to-date details to avoid confusion or miscommunication with potential customers.
Step 3: Verify Your Business
After submitting your business information, Google may require you to verify your ownership. This can be done through various methods such as receiving a postcard with a verification code at your business address or verifying via phone or email. Follow the instructions provided by Google to complete the verification process.
Step 4: Optimize Your Listing
Once your business is verified, it's time to optimize your Google Maps listing to maximize its impact. Add captivating photos of your business, showcase your products or services, and include relevant keywords in your business description. By doing so, you'll make your listing more appealing and increase its chances of appearing in search results.
Step 5: Manage Customer Reviews
Google Maps allows customers to leave reviews about their experiences with your business. Encourage satisfied customers to leave positive reviews and respond promptly to any negative feedback. Managing customer reviews not only demonstrates your commitment to customer satisfaction but also helps build trust and credibility.
Benefits of Adding a Business to Google Maps
Adding a business to Google Maps offers several significant benefits that can boost your online visibility and attract more customers:
Increased Discoverability
By appearing on Google Maps from adding a business to Google Maps, you increase your chances of being discovered by potential customers who are actively searching for businesses in your area.
Enhanced Local SEO
Google Maps listings are tightly integrated with local search results. By optimizing your listing with relevant keywords from adding a business to Google Maps, you improve your local search engine optimization (SEO) and increase your chances of appearing in top search results.
Improved Customer Engagement
Engaging with customer reviews and answering questions on your Google Maps listing allows you to build a rapport with your audience, enhance customer satisfaction, and foster a sense of community around your business.
Trust and Credibility
Having a presence on Google Maps by adding a business to Google Maps adds credibility to your business. Customers trust Google as a reliable source of information, and being listed on this platform can enhance your brand's reputation.
Mobile-Friendly Accessibility
In today's mobile-centric world, Google Maps is a go-to resource for people on the move. By adding a business to Google Maps, you ensure that potential customers can easily find your location and access essential information about your business, such as operating hours, contact details, and directions, directly from their smartphones.
Insights and Analytics
Google My Business provides valuable insights and analytics about your listing's performance. You can track metrics like the number of views, clicks, and customer actions, gaining valuable data to refine your marketing strategies and make informed business decisions.
Integration with Google Search
When someone searches for your business on Google, your Google Maps listing may appear alongside the search results, offering additional visibility and information. This integration further strengthens your online presence and increases the likelihood of attracting potential customers.
Competitive Edge
Adding a business to Google Maps puts you ahead of competitors who haven't taken advantage of this powerful tool. By being visible on a widely used platform like Google Maps, you gain a competitive edge in your local market.
Cost-Effective Marketing
Listing your business on Google Maps is a cost-effective marketing strategy. It allows you to reach a targeted audience without spending a fortune on traditional advertising methods. The potential return on investment can be significant, especially for small and local businesses.
Constant Accessibility
Unlike traditional directories or printed maps, Google Maps is accessible 24/7 from anywhere with an internet connection. This means that even when your physical store is closed, potential customers can still find information about your business and plan their visits for a future date.
In conclusion, adding a business to Google Maps is a smart move that can significantly enhance your online presence, attract more customers, and boost your overall success. By following the step-by-step guide we provided and leveraging the benefits it offers, you position your business for greater visibility, improved customer engagement, and increased opportunities for growth. Embrace the power of Google Maps, navigate the digital world, and watch your business thrive in the competitive online landscape.
Remember, the key is not only to add a business to Google Maps but also to optimize your listing, engage with customers, and continuously monitor and refine your strategy. So, take the leap, put your business on the map, and let Google Maps guide your path to success!
---
At M Republic, a leading digital marketing company in Malaysia, we are passionate about helping businesses establish a strong online presence and achieve remarkable success. Our expert team specializes in a range of services that are tailored to drive results and enhance your brand's visibility. With our exceptional web design services, we create visually captivating websites that are not only aesthetically pleasing but also optimized for usability and conversion, ensuring a seamless user experience.
Our SEO services are geared towards boosting your website's online visibility, driving targeted traffic, and ultimately increasing your business revenue through strategic optimization techniques. When it comes to digital marketing, we employ data-driven strategies to maximize your online advertising potential, increase conversions, and improve your return on investment.
Additionally, our social media services are designed to elevate your online presence, engage with your target audience, and enhance brand awareness through well-crafted social media campaigns and collaborations with influential personalities. If you're ready to take your business to new heights and unlock its full potential, get in touch with us at M Republic today. Let us be your trusted partner in achieving remarkable SEO-driven success.